Doxpert – Contract Generator tool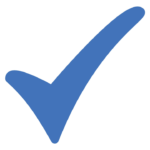 Is your organization spending considerable amount of time and effort creating and maintaining contractual and legal documents?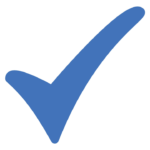 Are you spending high amounts of funds in legal fees on reviewing and approving new contracts and contract changes?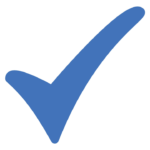 Are your legal contracts and documents created manually with a high degree of possibility for mistakes and omissions?
If you have answered yes to any of the above questions, you need DOXPERT – a Contract Generator Tool!
Introduction
We have extensive experience in retail, finance, insurance consulting, integration, implementation and support. We work with leading international organizations (AEGON Insurance Group, Microsoft) and provide innovative solutions and technologies. Thanks to our global presence we serve our customers in multiple geographies: US, Europe and the Middle East. As a Microsoft partner company, our solutions are built to perform for the industries we serve.
Overview
DOXPERT – Contract Generator Tool is a modern collaborative solution, which helps your legal department create and store pre-defined legal clauses and sections of legal documents that your organization uses. Following a corresponding questionnaire in the system, your team can create legal documents and contract texts by answering questions in the questionnaire.
The tool will generate the resulting legal document systematically and without the possibility of errors and omissions.
Benefits
Due to the software's configurable design, our solution has several out-of-the-box functionality and capabilities for all legal contracts and documents, including supplier contracts, employment contracts, etc.
The application maintains the full lifecycle of a contract creation: such as building draft versions then updating those based on negotiations. Moreover, the tool also provides the possibility to capture any additional notes or additions to the finalized document (record handwritten notes from printed versions, for example).
Does not require strong IT knowledge from the users. BlueSky provides the customer with a complete user guide and customized training on request. User adoption is also smooth and quick due to the intuitive and simple design of our solution.
Key features
Standard document formats – Through its rich text editor, the solution provides all necessary tools to create content in the desired format. Moreover, PDF content upload is also available to attach received PDF files from 3rd parties. The solution is able to produce contract documents in PDF and produce reports in Word, Excel and PDF formats.
Multiple questionnaire component types supported – Diverse answer types are possible such as alphanumeric, numeric, date picker, pre-defined or user created tables and PDF upload.
Divisions within the organization – The solution provides all the tools for buyers, admins, finance and the legal department to create legal documents
Role management – the application has a full user role and user group management, to secure access to features only which are the respective responsibilities of a user. The application is also able to authenticate through LDAP and the Java platform supports further various user-specific authentication possibilities.
Dynamic reporting – The user is able to build custom screens for reporting purposes, dynamically setting all necessary filter fields and columns to display.
Manually configurable screens – All list screens are configurable in a way so that the user can see only those columns and in the order which are important to look at in a specific scenario.
Doxpert also features a built-in workflow engine which can be the foundation of building in the application the already existing corporate workflows, such as acquisition, supply, supplier contracts or creation of HR or offer materials just to mention a few. Thanks to the extensively supported technologies it features are well deployable in any corporate architecture.
BlueSky also offers hosting, if preferred and scalable support options for the product up till the 7×24h hotline support.
To learn more about DOXPERT, check out our other, more detailed video here.