5 Reasons Why Retailers Should Care About Product Information Management
This article is originally from RIS News. 
In the last couple of years, the retail industry has experienced a proactive shift in the data digitalizing process across retail operations, supply chains, customer-facing interfaces, and collaboration models and ecosystems. They have had to quickly adapt to emerging technology and innovation, especially with the surge of AI/ML, IoT, digital twins, digital business platforms, new business models, and conversational commerce.
But the challenge is to tackle multi-faceted product data and related assets to capitalize on revenue opportunities. Reasons range from expanding data sources, changing retail business processes, growing demand to provide better customer experiences, to the increasing amount of time customers spend online.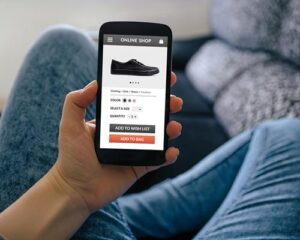 According to a digital trends report, most retailers are planning to use social media (79.1%), digital marketing (79.1%), and smartphone apps (68%) to enhance the customer experience.
[See also: Top Grocery Trends 2021: Reinventing the Customer Experience]
Product data management strategy is key to bridging the gap between retailers and customers and improving digital experience.
1. Strengthen Channel Consistency
Achieving the semantic consistency and completeness of product data throughout customer buying cycle, plus, the use of rich product content and digital assets are becoming progressively more context-specific. This is increasingly due to the need for building customer-centric experiences; for instance, devices (such as mobile), and channel optimization of product content.
Product data management solutions that automate manual processes and create consistency in product information across channels are imperative to better target, attract and engage customers and drive purchasing behavior. It also helps retailers collect, manage, and share product information across partner/supplier chains and multiple sales channels, thereby strengthening omnichannel selling.
2. Generate Higher Product Demand
Inaccurate information and generic product descriptions are the main reasons customers abandon carts or log in to competitor websites with a single click. The quality of product information impacts all facets of retail and in the eyes of the customer, product information defines a well-presented product.
With a product information management (PIM) solution, you can provide consistent and uniform set of identifiers and extended attributes that uniquely describes each product. It also facilitates quick buying decisions — increasing conversion rates significantly. Smartly collated product descriptions can also aid marketing initiatives, generate customer advocacy, and create buzz about the product in the market.
3. Enable Better Product Comparison and Discoverability
While it is a common practice to turn to search engines for product research needs, many customers go the extra mile and compare the product variants to finalize their purchasing decision. Furthermore, in order to save time, customers tend to focus their attention on a limited number of product attributes or specifications that can be compared easily.
For retailers who can stand out during the decision-making process of the customer with required product metrics, there is a good chance that they will earn a new customer. Retailers with streamlined product data can make it easy for buyers to quickly identify and choose products that match their needs and offer the best deals
4. Improve Product Experience Management
Customer-centric product experience has an ever-increasing importance in the success of a retail business. It involves engaging the buyer with relevant and accurate product information throughout their retail journey.
Retailers can emphasize the benefits, illustrate directions of usage, intelligently assort the attributes, and share relevant digital assets. Such control allows retailers to constantly upgrade product information with respect to channel needs and establish an end-to-end, omnichannel brand presence easily.
5. Enable Conversational Commerce
The COVID-19 pandemic has forced retailers to accelerate their digital capabilities and many language-related technologies and conversational interfaces. Therefore, to usher conversational commerce, retailers need to provide detailed, engagement-driven, and up-to-date information at every stage of the customer journey.
Retailers can further develop a strategy to employ conversational commerce technologies to improve revenue and profit. With robust product data management, you can provide deeper context, convenience, and efficiency to end customers for seamless multi-experience conversations.
As businesses scale and the catalogs expand, leveraging the right PIM system can be a game-changer. It supports cost containment, business continuity, automation, and retail business transformation initiatives.
Written by Rakesh Kumar, who is chief solutions officer at Pimcore Global Services (A Happiest Minds Company). He is responsible for designing high-performing and scalable cloud applications and managing engineering and pre-sale functions across geographies. Pimcore is an open-source platform for product information management (PIM/MDM), digital asset management (DAM), content management system (CMS), and e-commerce.