Live Case Study Presentation in Amsterdam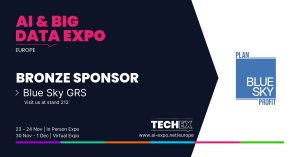 Next week, from Tuesday, November 23 until Wednesday, November 24 2021 you can find us in Amsterdam at the AI & Big Data Expo in RAI conference center.
On Tuesday, November 23, Attila Zubor will be presenting live our Case Study about Praktiker increasing retail profit with our Demand Forecasting service. It is scheduled at 4:10 pm CET, don't miss it!
You can review Day 1's schedule here:"